Select the best credit card for you by choosing a card important for your needs.
Getting the most out of your credit card. So find out how you can take advantage of all special offers available to you.
By ensuring you're headed in the right direction, try managing your credit card debt.
By improving your credit you will ensure your interest rates will be lower and ultimately save money in the long run.
Bank of America Cash Rewards:
This is the best Visa credit card to get if you have a savings or checking account with the Bank of America. If you are someone who spends big on groceries and gas, then this is for you. With it, you also don't have to bother about paying an annual fee, which is great.
Choosing the right card can make a word of difference to your monthly spending. So, choose wisely.
BankAmericard Cash Rewards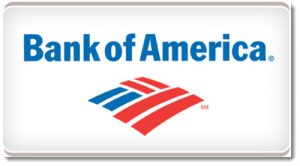 It's simple. Earn cash back on every purchase.
1% cash back on purchases

2% at grocery stores

3% on gas for the first $1,500 in combined grocery store and gas purchases each quarter

No annual fee

No expiration on rewards and no changing categories to follow so you know how you're earning rewards

Get cash back on your terms – Go online and choose how you want to receive your cash back

Online-exclusive $100 cash rewards bonus after making at least $500 in purchases in the first 90 days of your account opening

List of Bank of America Cards
Credit Cards
The Credit Card Categories
Learn About your BOA Credit Card
Learn to Manage Your Credit Card
Contact Info
Credit card customer service
(including lost or stolen card)
Write to us
Credit card payments
Bank of AmericaPO Box 15019Wilmington, DE 19886-5019
Application status inquiries
Bank of AmericaPO Box 2493Norfolk, VA 23501-2493