Easy Store Credit Cards you can get approved for.
So here we put together what we feel are the best and easiest store credit cards that can greater your chances to be approved and start enjoying your card.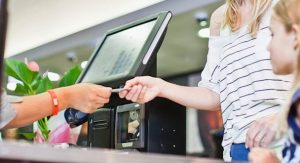 Easy Store Credit Cards   
JCPenney
Your JCPenney Credit Card offers customers best rewards such as earning rewards for every penny spent. Special birthday gifts. Special bonus points. Sales events and offers exclusively to card members.
Walmart
The Walmart credit card offers many card benefits. No annual fee. When using your card you save five cents per gallon at Walmart gas stations. Are you looking to login to the Walmart card?  Walmart credit card login here.
Kohl's
With your Kohl's Card you can maximize your savings.  Combine discounts with sale prices and offers. 

Sears
Your Sears Credit Card can be used at Sears, Kmart and Land's End in-stores and online.  You will receive monthly savings, valuable coupons and more.
Disney
Use your Disney credit card on everyday purchases and redeem points toward most everything Disney.
Target
Charge at Target stores or at Target.com and save 5% on all purchases. No annual fee.
American Eagle
Get 15% off the month of your birthday with an American Eagle credit card. Member only sales and events.  Don't miss it.
Apple Store
Purchase an Apple Gift Card for any occasion.  Depending on which Apple Gift Card you choose to give, they can be used for Apple products, accessories, music, movies, games, apps, and more.
Bloomingdale's
Earn 6 points per dollar in cosmetics and fragrances when you shop with your Bloomingdale's card.
Victoria's Secret
Become an Angel and start enjoying card benefits.  Earn $10 rewards for every 250 points earned.  Exclusive savings for Victoria's Secret card members.
Credit Card Login Website Pages
Many credit card holders have a hard time sifting through credit card websites just to find out where to login and find out where and how to pay a credit card bill.  View your balance and check on your rewards.
Major credit card logins
Many department stores are available online, which is very convenient for anyone to shop from home.
CardBlaze.com features department stores from these qualified stores listed below. You can compare by clicking on the appropriate department store or shop. Please visit their websites for further information so you can apply for a credit card.